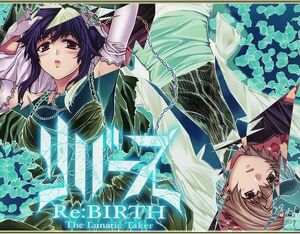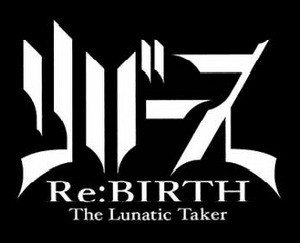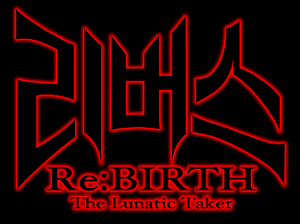 Re:BIRTH -The Lunatic Taker- Wiki on Wikia is a wiki devoted to covering Re:BIRTH -The Lunatic Taker-. This wiki is dedicated to fans of the manga where they can gather and contribute information.
This wiki may occasionally contain spoilers from the manga.
Welcome to the Re:BIRTH - The Lunatic Taker - Wiki
Edit
Re:BIRTH -The Lunatic Taker- is a manga where a group of people must decide their survival while trying to retain their hold on their minds and more importantly, their humanity.
Storyline
Edit
リバース Re:BIRTH -The Lunatic Taker- is about a world where Angels (Tenshi, female seraph like beings) eat the souls of humans in an interval (interstitial time moments). Those who souls are eaten generally commit suicide a few days later, for no known reason (Kirkegaard suicides). If however they pick up sorcery devices, they may make a contract to become Takers. The sorcery devices then become weapons of battle, and transform from jewelry to weaponry in battle. They suddenly have countdown tattos in the middle of their collar, which counts down 1 each day. When it comes to zero, they evaporate from the world. To extend their lives, they can steal lifepoints from other takers, or from Angels, by killing them. When battling Angels, they reveal their true monstrous forms. By accumulating life points, special powers are revealed, some of which burn lifepoints to use.
About the manga
Edit
Re:BIRTH-The Lunatic Taker- (リバース -The Lunatic Taker) is a Japanese manga written by Korean author Lim Dall-young and illustrated by Soo-hyun Lee. The former is known for scripting the manhwas and mangas such as Black God [1] [2] (Kuro Kami), Freezing and Unbalance Unbalance. The latter is known for illustrating such manhwa and manga as Unbalance X2 and Onihime VS.
Introduction
Edit
Reiji is a typical Japanese high-school student living with his big sister Ayaka. One day he stumbles upon a pair of bracelets on the sidewalk. He picks them up and tries to find the owner but gets sidetracked as a bag snatcher runs his direction. He tries to stop him but is stabbed and killed. On the brink of death he hears a voice from the bracelets "If thou wishes to live form a contract." What has Reiji gotten himself into? And what exactly does the contract entail?
Helping Out
Edit
Main article: Project:Editor's notes
This wiki currently needs help with:
Characters of Rebirth - Both Major and Minor Characters from the manga.
Manga summaries and details - If you can update them, it would be helpful.
First and foremost, this is a wiki page for the manhwa, NOT a place for you to randomly add stuff that are not related or are offensive in nature. If found to have broken this rule, we will be taking this matter to higher authorities if necessary.
Latest activity
Edit
Community content is available under
CC-BY-SA
unless otherwise noted.